Moving across the country, transporting a classic car and buying a car overseas are all reasons people use auto transporters. Car shipping companies offer a variety of services including covered or uncovered car transport, multi-car or single-car trailers, and even the choice between door-to-door or terminal-to-terminal service.
The best car shipping companies: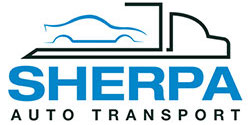 Best cross-country car transport:
Sherpa
Average cost: $910 and offers multiple discounts
Protection: Price Lock Promise on quotes, Clean Car Guarantee and built-in insurance
Sherpa's Clean Car Guarantee allows customers to spend up to $20 for a car wash after their car has been delivered. In addition to regular cars, Sherpa also transports trucks, vans, SUVs, classic cars and non-operational cars. Sherpa offers several discounts, including those for military, students, repeat customers, snowbirds, seniors and multi-car transports.Sherpa's top-notch customer service, transparent pricing backed by their Price Lock Promise and thorough carrier vetting process is available for all types of transports from cross-country moves to snowbird routes. Their Price Lock Promise ensures that the quote you receive will be the amount you pay when your vehicle is delivered. In addition to being licensed, bonded and insured and offering insurance and door-to-door delivery included in every transport, you can further customize your shipment by choosing open and closed transport.
Best enclosed car transport:
eShip

Average cost: $1,195
Protection: Provides $300 of gap insurance and a Platinum Protection Plan
With eShip's Platinum Protection Plan, you can take advantage of one of two potential safeguards for your vehicle if it arrives late or damaged. One option is rental reimbursement of up to $300 for vehicles that arrive more than 48 hours after the expected delivery date. eShip also provides up to $300 in gap insurance to cover any minor damage a carrier's deductible doesn't cover.eShip is licensed, insured and bonded. The company transports nationally, including to non-continental states, so wherever you want your car transported in the country, eShip can take it there. Additional shipping options from eShip include open transport and door-to-door delivery. They can also ship motorcycles, non-operational cars, boats, and tractors.
Best reliable car transport:
AmeriFreight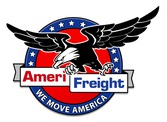 Average cost: $935
Protection: AFta gap protection plan
AmeriFreight ships to the 48 contiguous states, Canada, and some international locations. In addition to cars, they ship motorcycles, RVs, trailers and boats. Enclosed and door-to-door shipping are available as options. Their price guarantee means you will pay the exact price they offer.
Discounts are available to students, senior citizens, and members of emergency and protection services. You can also ask about discounts for return customers or shipping multiple vehicles. AmeriFreight provides the AFta gap insurance plan for damage reported within 48 hours of dropoff. A calculator on their site can help you get a more accurate estimate of what they will charge.
Car shipping questions
What affects the cost of shipping a car?
Several factors affect the cost of shipping a car. If you're looking for a deal, consider optimizing every aspect of your auto transport.
Delivery and pickup dates:

The more flexible you are with your pickup and dropoff dates, the less you can expect to pay. Furthermore, rush shipping will cost more than regular shipping, so make sure to plan ahead if you want to save on that expense.

The size and condition of the vehicle:

Smaller, lighter vehicles are cheaper to ship than larger vehicles. An inoperable vehicle will cost more to ship than an operable one.

Trip distance:

It will come as no surprise that the farther your car needs to be hauled, the more you will pay.

Dropoff and pickup locations:

Urban hubs are easier and cheaper to ship to. A remote rural location will cost more. International shipping will tack on additional charges.

Open or enclosed shipping:

Enclosed shipping, which is more protective of your car, costs more.

Time of year:

The auto transport industry has on and off-seasons. The peak season is during summer when many people are moving before the school year starts. Expect to pay more in summer, and less in winter.
How long does it take to ship a car?
Car shipping length includes both the time it takes to pick up the vehicle and the time it takes to transport it. Expect anywhere from 1–10 days for pickup, and 1–10 days for shipping domestically. International shipping will take more time. Inclement weather, poor road conditions, high traffic and rural pickup or dropoff locations will make the trip longer. As a rule of thumb, estimate that your driver will travel about 500 miles a day.
Can I ship a motorcycle?
You can ship a motorcycle, and it's easy to do with an auto transport company that has experience shipping motorcycles. Shipping a motorcycle has a few different factors to consider vs. shipping a car, so make to sure you know the ins and outs of the process to find the best motorcycle shipping for you.
Can I ship a car overseas?
Shipping a car overseas is a complex process that can be made easy once you know how it works. Choosing a company that has experience shipping cars abroad is important. Once you are familiar with the steps involved in international car shipping, the entire experience will be much easier.
What's the difference between an auto transport broker vs. carrier?
Auto transport brokers:

Auto transport brokers do not actually take part in shipping a vehicle. Instead, they charge you a fee for shipping your vehicle, then find a shipper for you. The benefit to using a broker is selection: brokers have access to a wide range of car transporters and can often get you a better rate than you could find on your own. Because of their flexibility in choosing from several carriers, going with an auto transport broker also tends to result in a quicker pickup than you could get when calling an individual carrier.

Auto transport carriers:

Auto transport carriers do the heavy lifting of loading, transporting vehicles and delivering them to their final destination. When you work with an auto transport carrier, you have direct contact with the carrier. This means that you will have a more accurate idea of pickup and delivery times, overall costs and insurance information. The downside to going directly to the car transportation service instead of a broker is that you need to do all the work when it comes to nailing down pricing information and availability.
Make sure that either the broker or the carrier is registered with the FMCSA, which is required by federal law. Registered brokers and carriers are given a six-digit number called their MC Docket number, which should be prominently displayed on their website. FMCSA recommends that consumers actively avoid doing business with any auto broker or auto carrier company that does not have their MC Docket number prominently displayed online as there is no way to guarantee they are legitimate.
Auto Transporter Expert Review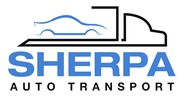 Sherpa Auto Transport is a national automobile transportation company. Sherpa offers transparent pricing backed by their Price Lock Promise. What they quote you is what you'll pay. Working with a preferred network of nationwide auto moving professionals they deliver a customer-oriented transport experience service tailored to its clients' specific needs.
Service offerings

: Sherpa offers a full range of services catered to your auto transport needs. They specialize in accommodating all types of cars, from classic cars to family sedans to junkers, both operable and inoperable. Whether you're looking for a local shipment or a long-distance transport, Sherpa will deliver exactly what you need.

Carrier vetting

: Ensuring your vehicle is in the right hands is one of the most important aspects of your transport. Sherpa takes each carrier through a strict vetting process leveraging a multitude of sources and verifying that the carrier has the appropriate federal licenses and insurance coverage.

Customer-centric

: Sherpa has a team of specialists trained to facilitate your auto shipment from pickup to delivery. They keep close tabs on your shipment and promise to keep you informed with frequent updates throughout the process.

Free quotes

: Sherpa works hard to ensure you receive the most favorable rate for your specific transport. Backed by their Price Lock Promise, you can expect to receive the quote you receive to match what you pay when your vehicle is successfully delivered. Call Sherpa Auto Transport for a free quote.

Best for

: People who need long-distance or local vehicle transportation and want their move handled by a professional, customer-centric company who will treat your vehicle like it's their own.

Best for:

people who need long-distance or local vehicle transportation, including business fleet owners.

In business since 2010, eShip connects its customers with top-rated auto transport carriers. The company is licensed by the Department of Transportation to broker the shipment of household goods and also offers moving services to and from any location, nationwide.
Free added insurance of $250 on every order

: Every carrier eShip uses carries the standard insurance coverage for any damage that may occur during transit. eShip also offers an additional $250 on every order – free of charge.

Door-to-door transport (open or enclosed)

: eShip loads your vehicle as close to your home as the truck can get, transports it on one carrier and unloads it at the address you specify.

Cross-country transports available

: eShip offers service across the USA, so you can transport your vehicle across the country when needed.

Open auto transport carriers

: Using open auto transport carriers allows eShip to keep their prices low due to decreased maintenance and fuel costs for each carrier. eShip's website clearly explains the pros and cons of using open auto transport carriers, allowing customers to make educated decisions about shipping their vehicles.

Additional services

: eShip offers residential moving and auto transport services to individuals but also offers commercial services including corporate relocation, international moving, logistics and storage options across the U.S. and Canada.

Best for:

Out-of-state movers, small business owners and people who need to transport a vehicle.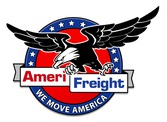 As one of the most innovative names in the vehicle shipping industry, AmeriFreight tackled the biggest challenge facing today's brokers: how to offer the best possible auto transport rates without sacrificing customers service and still providing the best protection.
Rate calculator

: AmeriFreight has a tool on their website that takes all the guess work out of budgeting and there is no requirement to enter any personal information.

Discounts

: Along with their Economy Save Rate, they also offer discounts to members of the active military, first responders, student and seniors.

Protection

: AmeriFrieght's AFta plan covers any damage up to $1000 for major damage, $400 for minor damage detected up to 48 hours after delivery, lost keys, rental car for delayed deliveries and even payment protection for cancellations.

Best for:

Out-of-state movers, car collectors, small business owners and cab companies.

Ship A Car Direct has been shipping cars for customers since 2008. They changed their name from Honesty First Auto Transport, which emphasized the importance of honesty to them, in order to make their services clearer to customers.

Choose your price with this auto transport broker that lets you decide how much you want to pay for car shipping. Your broker will provide you with the information you need to decide how much is reasonable to pay to have your vehicle shipped.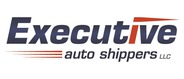 Executive Auto Shippers was founded in 2009 by experienced auto shipping professionals. It offers both domestic and international auto shipping services.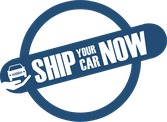 ShipYourCarNow offers international and domestic vehicle shipping, with 24/7 customer service. They promise consumers fast shipping, an easy quote process and reliable service.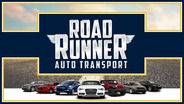 Using a network of more than 3,500 certified auto transport professionals, Road Runner Auto Transport offers fast and reliable shipping.
No upfront cost

: Shippers only pay once a carrier has been assigned and pickup has been scheduled.

Customer satisfaction

: Good customer service can make the difference between a smooth delivery and numerous snafus.

Guaranteed insurance coverage

: Every carrier contracted through Road Runner carries at least $750,000 in insurance, so if something does go wrong, every vehicle is covered.

Broker

: Third-party shipping providers may not be as invested in customer service as the originating broker is.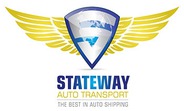 Stateway Auto Transport has been safely and reliably transporting vehicle since 1992. They maintain three times the minimum required insurance amount to offer their customers peace of mind.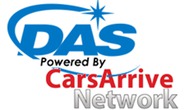 With more than 50 years of experience, DAS is ready and willing to tackle any vehicle shipping. They have an internal fleet made up of more than 150 multiple car carriers and are happy to accommodate small loads and shorter distances.

EZ transport brings 30 years of experience to the table, along with a network of 5,000 trucking companies and 30,000 car carriers.

Headquartered in California, Direct Express Auto Transport is a revolutionary newcomer in the vehicle transport industry. They opened in 2003 with the first instant online quote that asks for no personal information.

As one of largest and longest operating auto transport companies in the country, Auto Driveaway has more than 40 local offices nationwide.

Auto Transport 123 is a vehicle transport company that offers door-to-door service for those who want to move their vehicles from place to place. The company has headquarters in both Rockville Centre, NY, and Boynton Beach, FL.

Owner-operated Transport Connection has a vested interest in customer service. To ensure that every customer is satisfied, Transport Connection offers extended office hours until 9 pm EST.
International car shipping

: Transportation Connection can help those who are moving to another country, even overseas.

Open and enclosed shipping

: Whether you're shipping your old Honda or your prized Bentley, Transport Connection can help with whichever method offers the level of protection your vehicle deserves.

Customer prep

: Customers are responsible for preparing their own vehicles for shipment.

Limited liability

: According to their terms, neither the carrier nor TC is responsible for damage to your vehicle including that caused by natural occurrences (weather), any windshield or convertible damage, and even vandalism.

Best for:

Out of state movers, car collectors and small businesses.

King of the Road puts customer service first. They offer quick shipping, affordable pricing and no hidden fees. Their broker fee isn't charged until after pickup, and the driver fee can be customized to meet the consumer's budget while still providing the services they need.
No upfront costs

: The deposit is made on pickup, not when the job is scheduled, and the remainder is paid on delivery. There are other options available, and King of the Road will work with consumers to find the right payment option for them.

Financing available

: For orders over $99, financing is available to help make shipping stress-free.

Frequent updates

: King of the Road provides updates to the client throughout the delivery process.

Enclosed and non-enclosed trucks

: King of the Road offers both enclosed and non-enclosed trucks, so consumers can choose the option that works best for them.

Lead time

: The company requests early scheduling to coordinate their logistics.

Best for:

Out of state movers and small businesses.

As a transport broker, New World Auto Transport has more than 35 years of experience shipping vehicles. They can ship any type of vehicle and work hard to ensure smooth and trouble-free shipping.
Specialty vehicles and large shipments accepted

: Where other companies can only handle approximately 10 vehicles in a shipment, New World works with hundreds of carriers to offer a more complete shipping service.

Insurance confirmed

: They track down the DOT, FMCSA and insurance information on every carrier they use.

Broker

: They do not directly provide shipping services but instead contract with a third-party provider.

Best for:

Out-of-state mover, Car collector, Small business, Cab company
For more information visit: